Submitted by ericbsd on Mon, 08/10/2020 - 10:05
I am happy to announce the availability of GhostBSD 20.08.04. This release comes with kernel, OS and software application updates. We updated the MATE desktop to 1.24.0.
A new interesting feature is the boot environment backup before updates.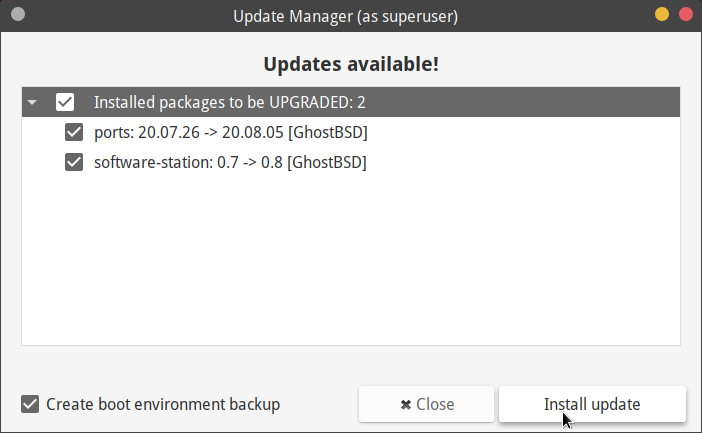 Issue and Feature completed:
Pull Request Open and merged:
To upgrade if not done already:
uname -U should output 1201519
sudo pkg update -f
sudo pkg upgrade -f
Note: If you do your packages upgrade with pkg or Update Station, you are up to date.

Where to download:
All images checksum, hybrid ISO(DVD, USB) and torrent are available here:
https://www.ghostbsd.org/download
For writing an iso to a USB stick:
On BSD
dd if=GhostBSD-20.08.04.iso of=/dev/da0 bs=4m
On Linux
dd if=GhostBSD-20.08.04.iso of=/dev/sdc bs=4M
On Mac
dd if=GhostBSD-20.08.04.iso of=/dev/disk2 bs=10240